The world of Hollywood and entertainment is vast, diverse, and ever-evolving. As society becomes more accepting of different sexual orientations, more and more celebrities are openly and proudly identifying as lesbians.
These individuals aren't just notable for their sexuality but for their immense talent, contribution to the arts, and their efforts in paving the way for future generations. Let's talk about the stories of 17 celebrities who proudly identify as lesbians.
1. Ellen DeGeneres
View this post on Instagram
The daytime talk show queen and comedienne extraordinaire Ellen DeGeneres has long been a beacon of hope and inspiration for the LGBTQ+ community.
Early Days
Starting as a stand-up comedian, Ellen quickly rose through the ranks, captivating audiences with her witty humor. However, her fame skyrocketed when she came out as a lesbian in 1997, both in real life and on her sitcom "Ellen."
Legacy and Influence
Ellen's decision to come out publicly was a pivotal moment for LGBTQ+ representation in the media. Since then, she has become a staunch advocate for LGBTQ+ rights and has continuously used her platform to promote love, acceptance, and understanding.
2. Jodie Foster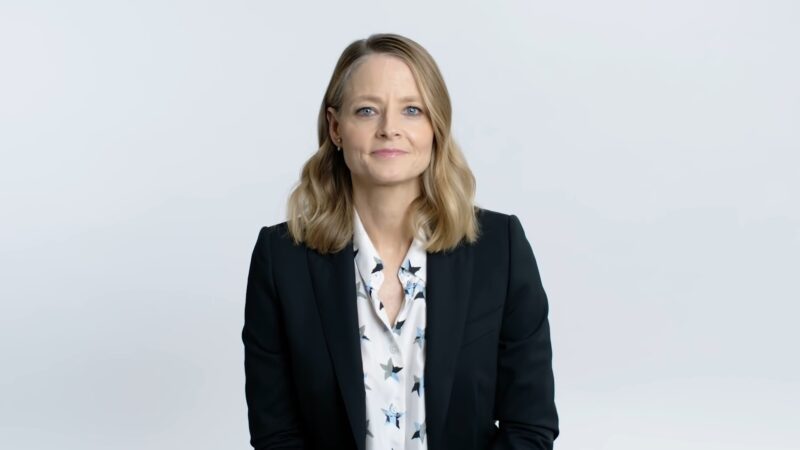 Academy Award-winning actress, director, and producer Jodie Foster's contributions to the film industry are undeniable. But she's also notable for her discreet approach to personal life.
A Glittering Career
From her early days as a child actor in films like "Taxi Driver" to her directorial ventures, Jodie's talent shines through. But it was only in 2013, during her Golden Globes acceptance speech, that she indirectly confirmed her sexuality.
Privacy Matters
Jodie has always maintained a tight lid on her personal life. Despite her privacy, she's been an inspiration for many, showing that one's work can shine independently of their personal choices.
3. Wanda Sykes
View this post on Instagram
Comedienne and actress Wanda Sykes is known for her sharp wit, unmistakable voice, and her powerful stance on LGBTQ+ rights.
Comedy and Authenticity
Wanda's comedic style is unapologetically honest. She came out publicly in 2008 and since then, has intertwined her experiences as a lesbian woman of color into her comedic narratives.
Advocacy and Impact
Apart from her humor, Wanda is a vocal advocate for LGBTQ+ rights. She frequently speaks on the challenges and discrimination faced by the community and has taken part in numerous rallies and events to support the cause.
4. Sara Ramirez
Known for her role as Dr. Callie Torres in "Grey's Anatomy," Sara Ramirez is not just an actress but a powerful advocate for LGBTQ+ rights. There was a scene of here in this show that is considered as one of the most unforgettable lesbian kisses in movies and TV shows.
An On-screen Icon
Sara's character on "Grey's Anatomy" was one of TV's first bisexual main characters. The depth and authenticity she brought to the role were attributed to her own journey with her sexuality.
Beyond the Screen
Sara came out as bisexual in 2016 and has since been a fierce advocate for LGBTQ+ and bisexual rights. She frequently uses her platform to educate and bring awareness to the issues faced by the community.
5. Tessa Thompson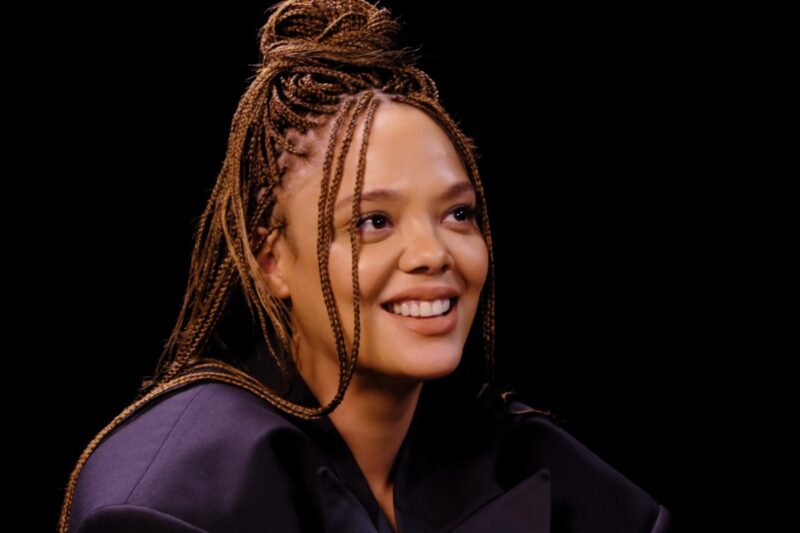 An actor with roles spanning genres from sci-fi to historical dramas, Tessa Thompson's talent is multifaceted. Her openness about her sexuality is equally commendable.
A Rising Star
Tessa has graced screens in hits like "Thor: Ragnarok" and "Westworld." It was in an interview in 2018 that she spoke about her bisexuality and her relationship with singer Janelle Monáe.
Living Authentically
For Tessa, living authentically means embracing every facet of herself, including her sexuality. Her story serves as an inspiration for many young actors in the industry.
6. Kristen Stewart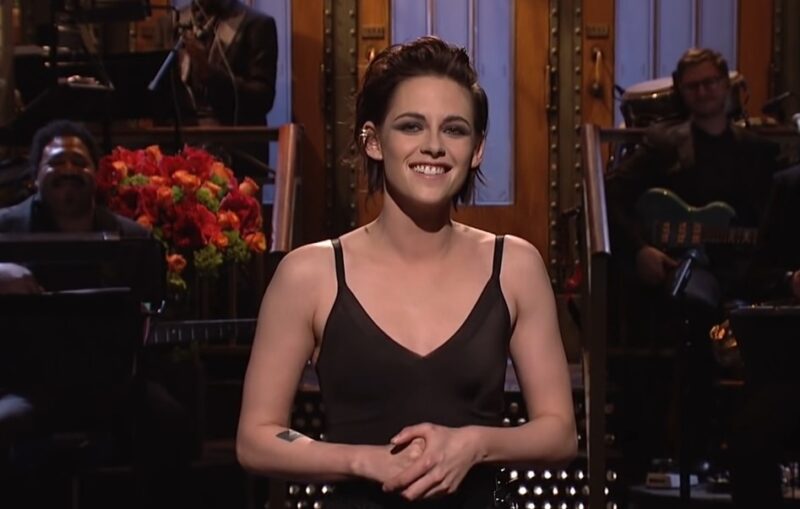 From the "Twilight" saga to indie films, Kristen Stewart's evolution as an actress is evident. Her journey with her sexuality has been equally transformative.
From Stardom to Authenticity
Kristen's early days in the limelight were marked by a highly publicized relationship with co-star Robert Pattinson. However, post-"Twilight," she began dating women and spoke about her fluid sexuality.
Pushing Boundaries
Kristen has always been one to challenge norms. Whether it's through her choice of roles or her candidness about her sexuality, she continues to inspire fans worldwide.
7. Portia de Rossi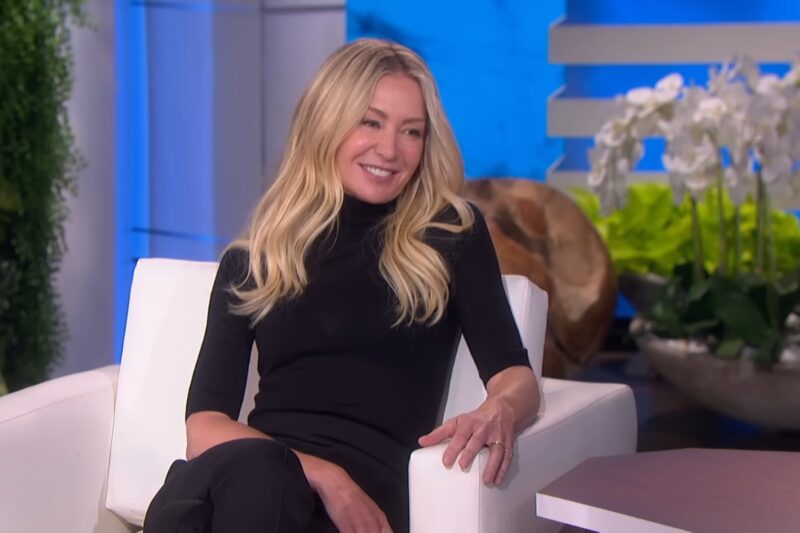 Known for her roles in hit series like "Arrested Development" and "Ally McBeal," Portia's grace on screen is complemented by her candidness off-screen.
Blossoming Career and Personal Acceptance
Portia's climb to stardom in Hollywood was met with her internal struggles about her sexuality. It was in 2005 that she publically came out, becoming an inspiration for many.
Love and Advocacy
Married to Ellen DeGeneres since 2008, Portia has become a formidable advocate for LGBTQ+ rights, emphasizing the importance of love, acceptance, and living without pretense.
8. Raven-Symoné
View this post on Instagram
Starting off as a child star, Raven's journey from "The Cosby Show" to "That's So Raven" has been remarkable. Her personal journey has been equally commendable.
Child Star to LGBTQ+ Advocate
While she soared as a child star and later as a teen icon, Raven's personal revelation about her sexuality in 2013 added another layer to her diverse career.
Living on Her Terms
Raven has always been about authenticity. Her decision to discuss her sexuality and later her marriage to Miranda Maday showcases her determination to live life on her own terms.
9. Samira Wiley
Best known for her role in "Orange Is the New Black," Samira's portrayal of queer characters has always been heartfelt, a reflection of her own experiences.
From Poussey to Advocate
Her role as Poussey Washington brought forth the complexities of queer relationships. Off-screen, Samira came out, highlighting the importance of representing genuine queer stories on screen.
Love and Representation
Marrying "OITNB" writer Lauren Morelli, Samira's love story became an inspiration. Together, they continue to advocate for better LGBTQ+ representation in media.
10. K.D. Lang
View this post on Instagram
The Canadian singer and songwriter with a voice that transcends genres, k.d. lang's contributions to both music and LGBTQ+ advocacy are profound.
Music and Authenticity
With hits like "Constant Craving," lang's music often hinted at her personal struggles. Her decision to come out in the early '90s was groundbreaking in the music industry.
Trailblazing for Future Generations
As one of the first major pop and country stars to come out, lang paved the way for countless other queer musicians, emphasizing the importance of being true to oneself.
11. Melissa Etheridge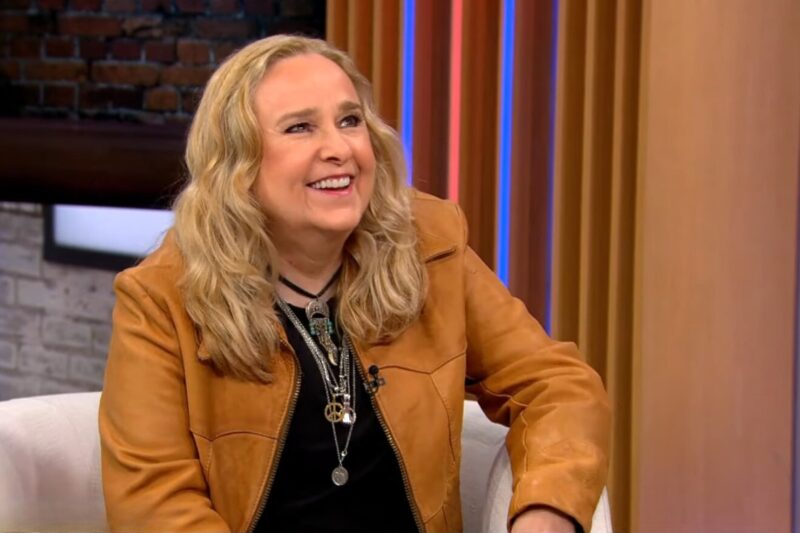 The raspy voice behind hits like "Come to My Window," Melissa Etheridge is not just a musical icon but a staunch advocate for LGBTQ+ rights.
Music as a Reflection
Etheridge's songs often mirror her personal journey. Coming out in 1993, she used her platform to address issues faced by the LGBTQ+ community.
Activism and Impact
Beyond music, Etheridge has been involved in various LGBTQ+ rights campaigns, ensuring that her voice, both in song and in advocacy, resonates with those seeking acceptance and understanding.
12. Lea DeLaria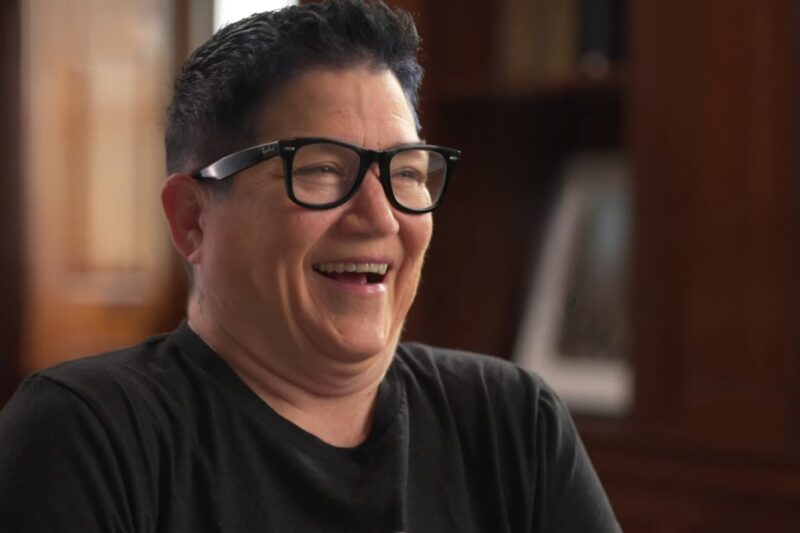 Recognized for her bold portrayal of 'Big Boo' in "Orange Is the New Black," Lea is not just an actress but also a jazz musician and a pioneering comedian in the LGBTQ+ community.
Breaking the Mold
Before her mainstream recognition, Lea was the first openly gay comic to break the late-night talk show barrier with her appearance on "The Arsenio Hall Show" in the early '90s.
Music, Comedy, and Advocacy
While her acting roles remain iconic, Lea's jazz albums and comedy specials offer another dimension to her talent. Throughout her career, she's been an outspoken advocate for LGBTQ+ rights.
13. Jane Lynch
View this post on Instagram
Jane's portrayal of Sue Sylvester in "Glee" is unforgettable. However, beyond her Emmy-winning roles, she's been a beacon for LGBTQ+ representation.
From Comedy to Reality
Jane's comedic genius is evident in her roles. But her real-life journey of coming out and advocating for LGBTQ+ rights is as compelling as any character she's portrayed.
Living Openly
Since publicly coming out in 2005, Jane has continuously used her platform and influence to support various LGBTQ+ causes and has served as a role model for many in the community.
14. Lily Tomlin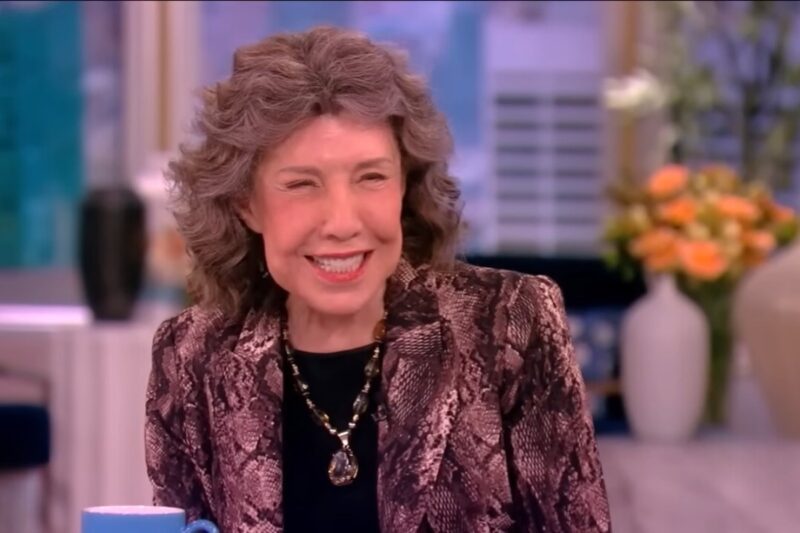 From her start on "Rowan & Martin's Laugh-In" to her present role in "Grace and Frankie," Lily Tomlin's career spans decades and genres.
A Life in Comedy
Lily's characters have always resonated with audiences. While her comedic timing is impeccable, it's her authenticity that shines through, reflecting her own journey of coming out in the late '70s.
Partnership and Representation
Together with her partner, Jane Wagner, for over four decades, their relationship serves as a testament to enduring love and the importance of having LGBTQ+ stories in the limelight.
15. Cynthia Nixon
View this post on Instagram
Best known for her role as Miranda in "Sex and the City," Cynthia's talents aren't limited to acting; she's also been a political activist and advocate for LGBTQ+ rights.
From Screen to Real-life Advocacy
While "Sex and the City" made her a household name, Cynthia's decision to come out and later run for political office in New York showcased her dedication to real-world issues.
Championing Rights
Beyond her on-screen roles, Cynthia has been a vocal supporter of LGBTQ+ rights, marriage equality, and public education, demonstrating the power of celebrities in enacting social change.
16. Rosie O'Donnell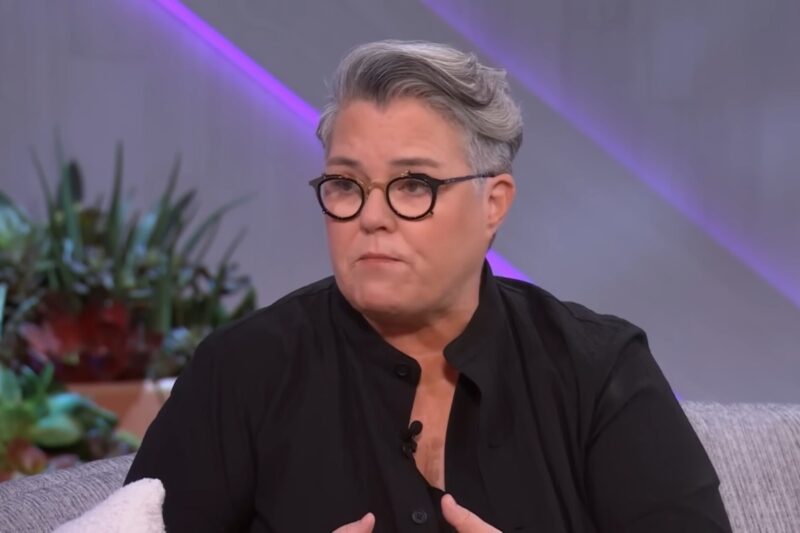 Talk show host, actress, and comedian Rosie's contributions to entertainment are vast. Equally significant is her openness about her sexuality and her advocacy work.
In the Limelight
Rosie's talk show, "The Rosie O'Donnell Show," was a major hit in the '90s. However, it was her public coming out in 2002 that added another dimension to her public persona.
Charity and Advocacy
Beyond entertainment, Rosie has been involved in numerous charitable efforts and has been a strong advocate for LGBTQ+ rights, adoption rights, and children's charities.
17. Suze Orman
As a personal finance guru, Suze Orman has offered financial advice to millions. Behind her professional success is a personal story of understanding and acceptance.
Financial Wizardry and Personal Journey
While she's best known for her financial advice, Suze's decision to come out in 2007 shed light on the challenges LGBTQ+ individuals face in the financial world.
Breaking Barriers
As an openly gay woman in the finance sector, Suze has broken numerous barriers. She continues to champion financial equality and offers specialized advice for LGBTQ+ individuals.
Final Words
In celebrating these celebrities, we honor their contributions to the arts, their courage in living authentically, and their tireless advocacy for LGBTQ+ rights.
Their journeys serve as powerful reminders that love, acceptance, and authenticity can pave the way for a more inclusive and understanding society.